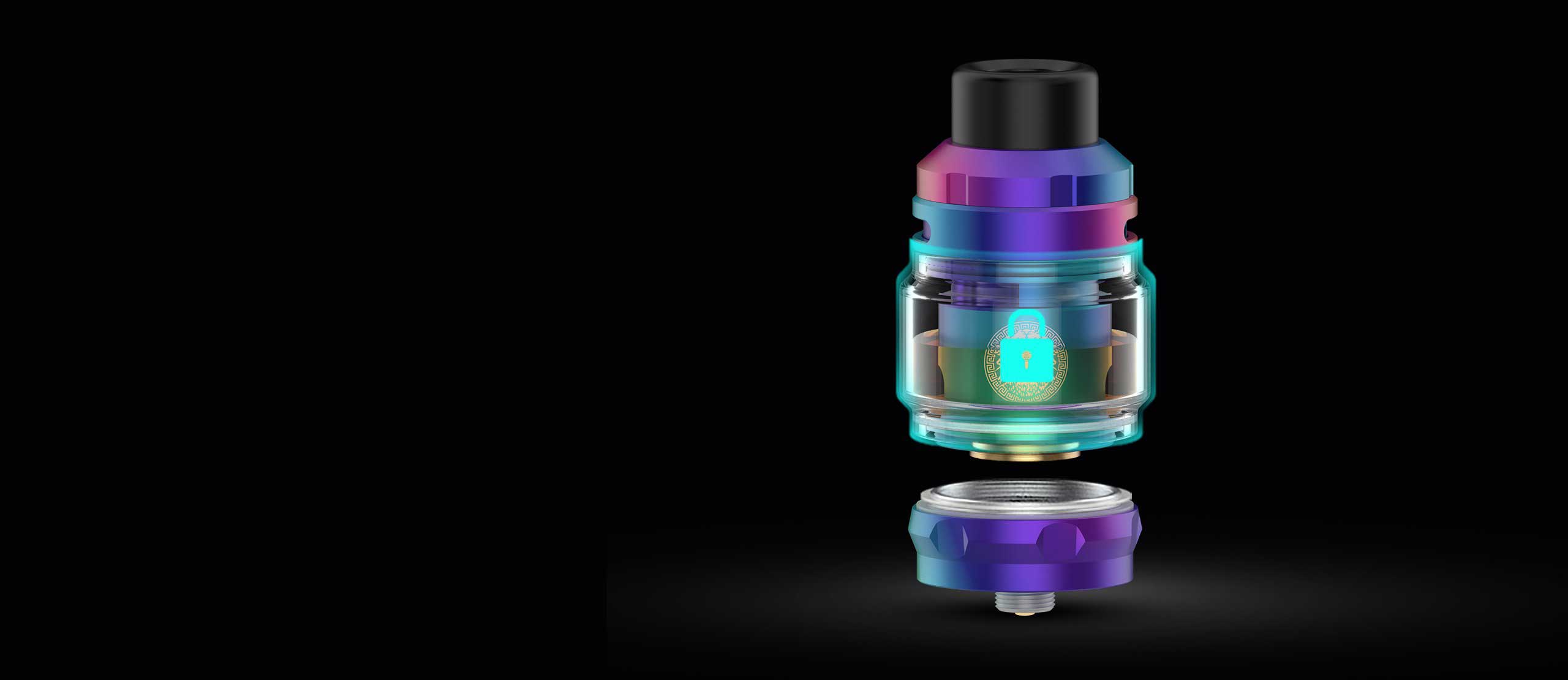 A continuation on the structural design of the Zeus RTA and Zeus XRTA, this Zeus Sub-ohm tank has been designed to be leak-proof!
Another main feature is the combination of both direct top airflow and top-to-bottom airflow. This dual airflow creates massive flavour and cloud while still preserving it's leak-proof protection element. The coil system has also been upgraded with a plug and play method making installing replacement coils quick and easily.
Super convenient and perfect for those that prefer not to build. Refilling is effortless with its top-fill system and not one but two large fill ports accommodating any nozzle size juice bottle. Measuring in at 26mm it can hold a maximum of 5ml of your favourite juice.
Just list its predecessors, this tank will give you a great vaping experience.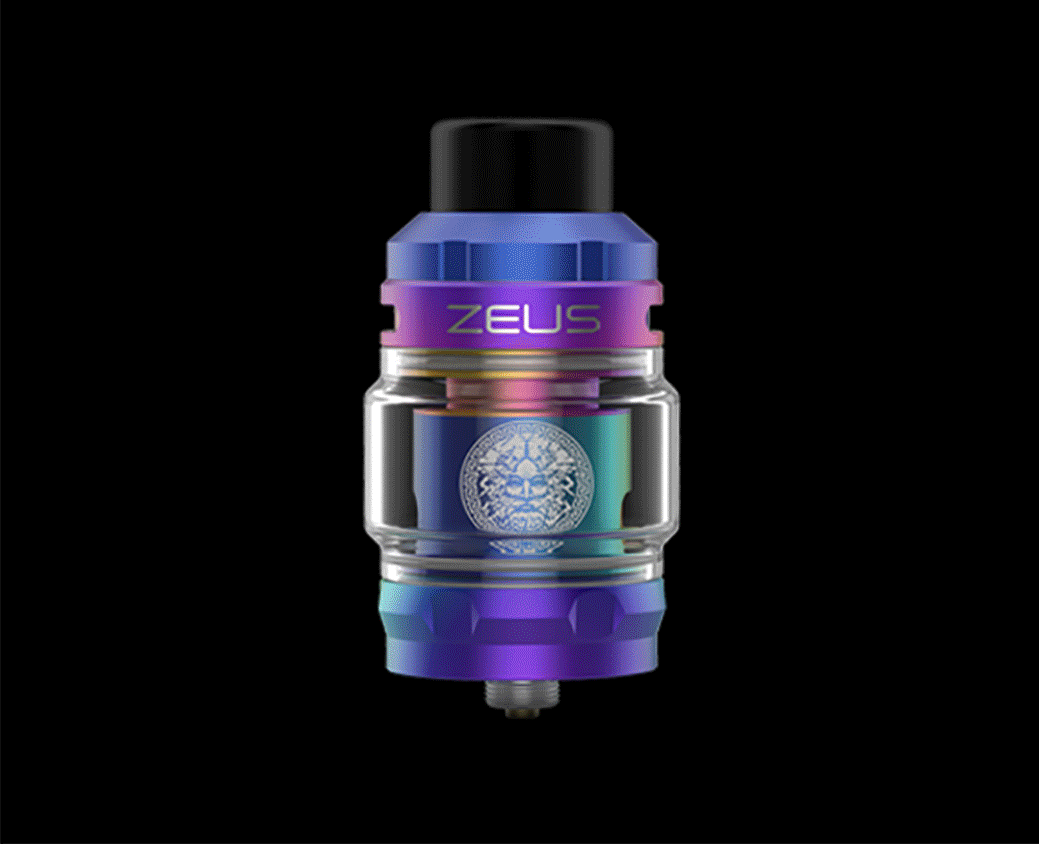 Additional accessories: Zeus Mesh Coils
What you get in the Box
GeekVape Zeus Sub-Ohm Tank
Zeus Z2 Mesh Coil 0.2ohm Atomizer Head (Pre-installed)
Zeus Z1 Mesh Coil 0.4ohm Atomizer Head
Replacement Glass
Set of Spare Parts
Features and Specifications
Dimensions: 2-1/8" x 15/16" (Including Drip Tip and Threads)
Diameter: 26mm
Gold Plated 510 Contact Pin
E-Liquid Capacity: 5.0ml
Top Fill Design with Twist Off Cap
Upgraded Fill Port Design
Bubble Glass Tank
Zeus Logo
Leak Resistant Design
Top to Bottom Direct Airflow Design
Dual Airflow Slots
Top Adjustable Airflow Control Valve
810 Wide Bore Drip Tip
Includes (1) Zeus Z2 Kanthal Mesh Coil 0.2ohm Atomizer Head (Pre-installed) (70 - 80W)
Includes (1) Zeus Z1 Kanthal Mesh Coil 0.4ohm Atomizer Head (60 - 70W)